Annual Primary Mathematics Conference
Assessment: It's a whole-school approach
Saturday 10th March 2018
The Epping Club, Sydney
Connect, learn, be inspired
Anita Chin's primary mathematics conferences are a fantastic opportunity to connect and share with your colleagues, learn from the best and develop a whole-school approach to primary mathematics.
Featuring a team planning session and hands-on workshops presented by some of the best educators and experts in our country, these conferences are not to be missed if you want to improve the teaching and learning of mathematics at your school.
Even better, all Anita Chin conferences count towards your NESA hours!
Who should attend?
This is a school team-based conference. Schools can send a            team of up to eight educators, however, individual delegates        may still attend.
Your school team could include the following educators:
Classroom teachers, K-6
Instructional Leaders
Numeracy / Mathematics Coordinator
Head of Curriculum
Principal, Deputy Principal, Assistant Principals
Experience the EXCITEMENT and energy of an ANITA CHIN school TEAM-BASED CONFERENCE. Delegates travelled far and wide to Sydney (from Murwillumbah, Hay, and Canberra) for an INSPIRATIONAL day of learning and left with an EXPERIENCE LIKE NO OTHER!
What to expect
This conference is designed to EXPLORE, DISCUSS and INSPIRE educators to LOVE teaching mathematics to all learners K-6 and TRANSFORM educators' assessment and differentiation ability.
Learn from some of the best researchers and expert practitioners in Australia.
Hear ideas and strategies from educators who are acing assessment and differentiation, Pecha Kucha style.
Collaborate and strategically plan your whole-school approach to maths with your colleagues.
Be in the draw to win these brilliant book prizes and more goodies, all hand picked by Anita.
Assessment: It's a whole-school approach
We all know that assessment is vital to children's learning, particularly in mathematics. Assessment helps us to understand where students are at in their learning, plan where they need to go and how best to help them get there.
But we also know that assessment is one of the greatest pain points for primary teachers Australia-wide.
What if you could assess your students' progress in a way that was quick and easy, and provided real, meaningful insights which you could use to tailor their learning to meet their individual needs?
This year's assessment-themed conference will share ground-breaking assessment techniques which are quick and easy to implement and provide real, meaningful insights which you can use to tailor students' learning on the spot.
With its power to transform the learning in your classroom, you'll be amazed at how simple and effective assessment can be.
Conference Highlights
60-minute keynote address
3x 75-minute concurrent workshop sessions, each with three practical workshops to select from
30-minute Pecha Kucha (fast-paced, multiple speaker session)
10-minute school team time session
Fabulous food to fuel your mind
Prizes (no entry required, just be there!)
Certificate of Participation
Amazing networking opportunities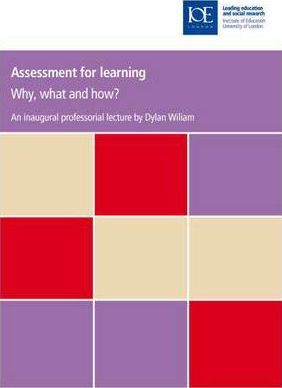 A book bonus for each school
As soon as you/your school registers, a copy of Assessment for learning: Why, what, and how? (2007) will be posted to you/your school. It is Prof Dylan Wiliam's inaugural professorial lecture given in 2007. A short, sharp, highly engaging 40-page pre-conference must read!
Hear more from Dylan Wiliam on formative assessment in his videos on my YouTube channel.
Accreditation
Completing Annual Primary Mathematics Conference 2018: Assessment – It's a Whole-School Approach will contribute 5.75 hours of NESA Registered PD addressing 2.5.2, 6.2.2, 6.3.2 and 6.4.2 from the Australian Professional Standards for Teachers towards maintaining Proficient Teacher Accreditation in NSW.
Conference Pricing and Registration
Early-Bird Option
Closes Sunday 31 December 2017
Individuals: $300 (incl GST)
Teams (maximum 8 delegates from each school): $280 (incl GST) per person
Full Registration
Closes Friday 16 February 2018 (T1, wk 3)
Individuals: $340 (incl GST)
Teams (maximum 8 delegates from each school): $320 (incl GST) per person
ChinWAG: your termly kick-start, featuring all the good stuff in Australian Primary Mathematics.
Delivered straight to your inbox on the second week of every term, the ChinWAG newsletter includes some of Anita's favourite resources and ideas, as well as access to a treasure trove of videos, presentations and resources.
To get your hands on it, just complete the form.